Cleanroom ensures product quality
State-of-the-art research, development and manufacturing processes increasingly require environmental conditions in which the airborne particle concentration should not exceed specific limits.
Definition: What is a cleanroom?
Room with a defined concentration of airborne particles, designed and used in a way that the number of particles introduced into the room or originating and being deposited in the room is as small as possible, and in which other cleanliness-relevant parameters such as temperature, humidity and pressure can be controlled as required." (VDI 2083-1)
The incoming air is processed by means of HEPA and ULPA filters to protect particularly sensitive products in research, technology, industry, and pharmaceutical applications against harmful environmental influences. To this end, also the staff in the clean room must comply with rules of conduct that dictate defined protective clothing.
Cleanrooms can cover areas of various sizes. From individual equipment to complete production facilities. The appropriate solution always depends on the requirements of contamination control.
The probably most important requirement is the airborne particulate cleanliness class. This is classified by specifying the maximum permitted number of airborne particles and divided into 9 ISO classes: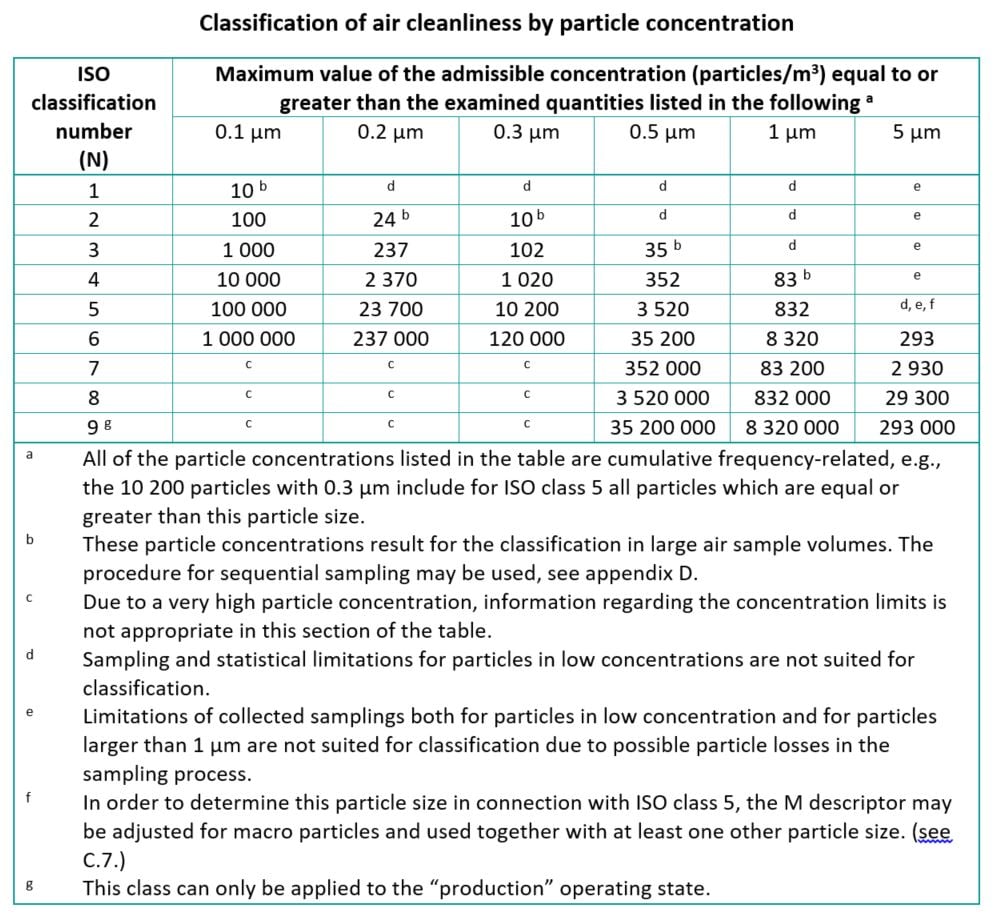 Source: DIN EN ISO 14644-1:2016-06
After the ISO class of the clean room has been specified, the type of air flow around the product must be considered.